Decks
The thumbnails below are linked to the deck's page.
In each type of wood the latest projects will be at the bottom right of that section.
Western Red Cedar
Excellent variety of Cedar that resists bugs and decay....and it's beautiful!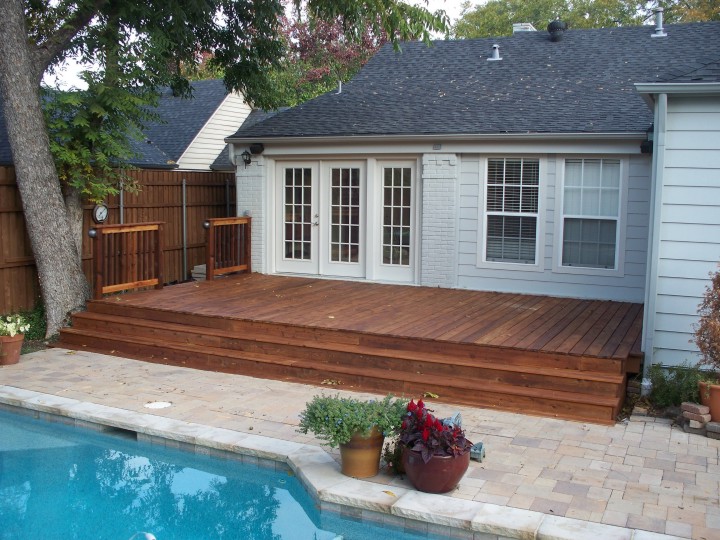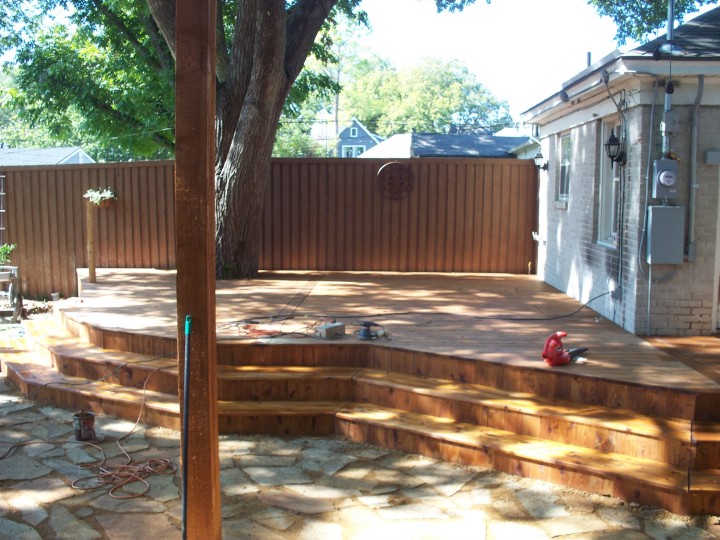 ........................NEW PHOTOS BELOW
California Redwood
Redwood requires professional installation, there is a pattern of screw attachment
that must be followed to the letter! If your contractor doens't know what the pattern is
your decking will be ruined during the first year of seasonal weather changes.
Southern Yellow Pine
A very hearty pine that stains well and holds up over time.
NEW PHOTOS....
Ipe [Brazilian Walnut]
We are again offering Ipe, the quality control and allergy issues have been eliminated. Unfortunately, Garapa
will not be offered again. Ipe can be installed in 3/4" or 1" thick decking. We will be using 3" screws for installation
as all hidden fasteners have failed our standard testing. Plugs are available as an option to hide the screws.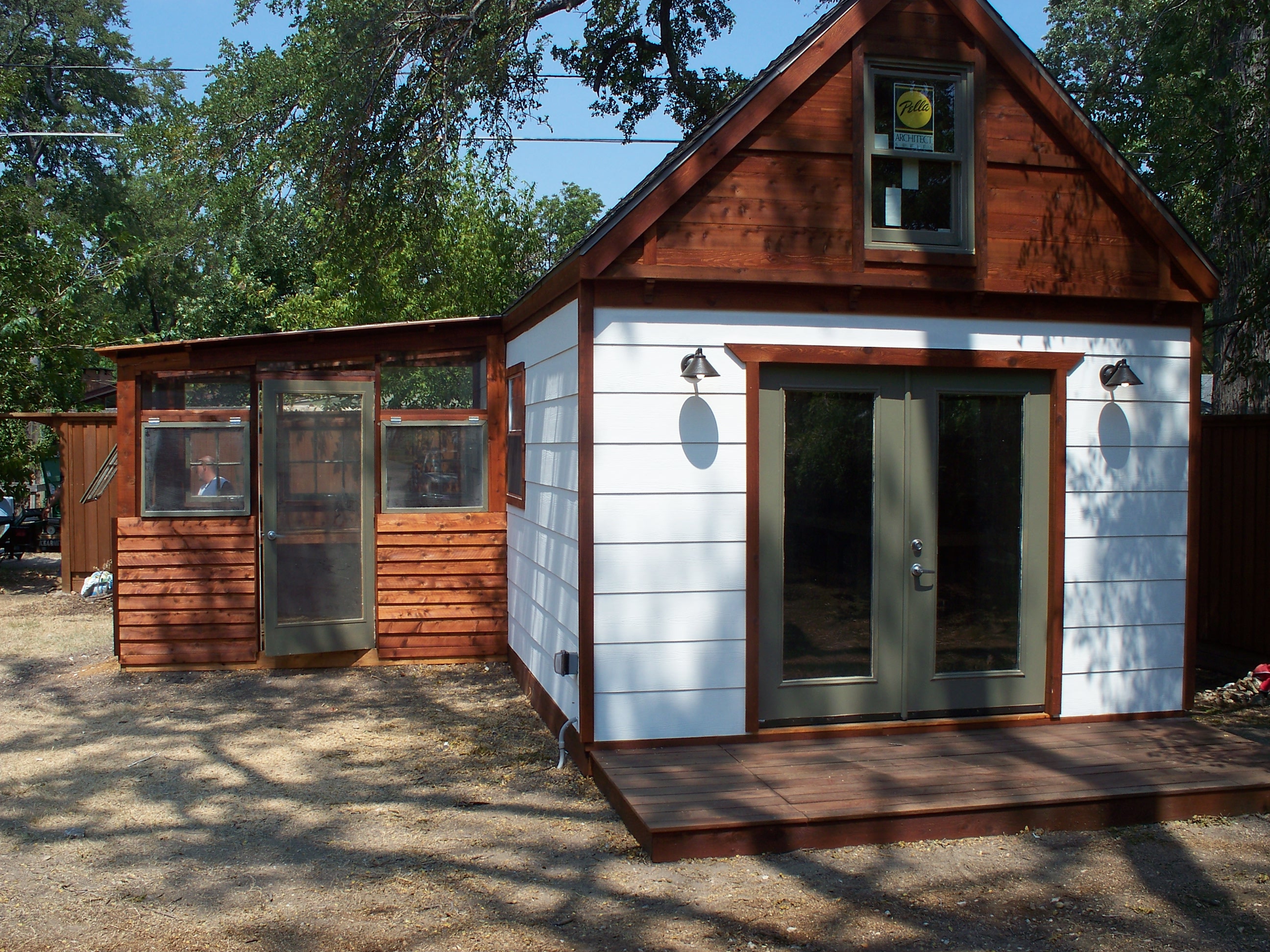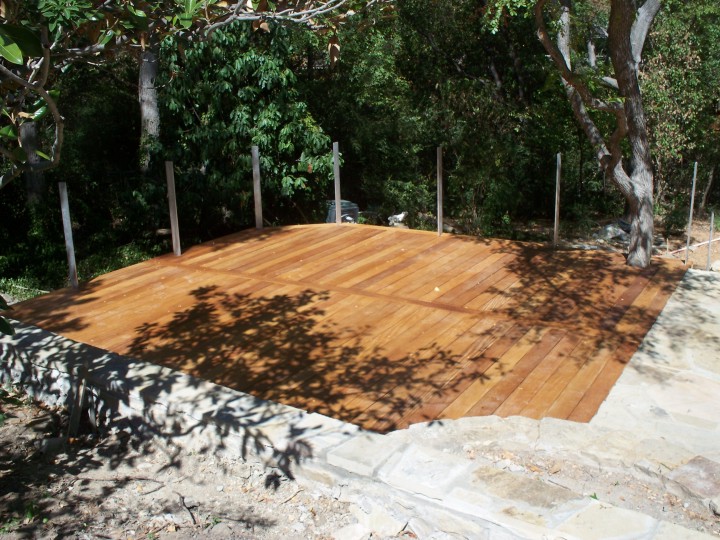 ....................NEW PHOTOS...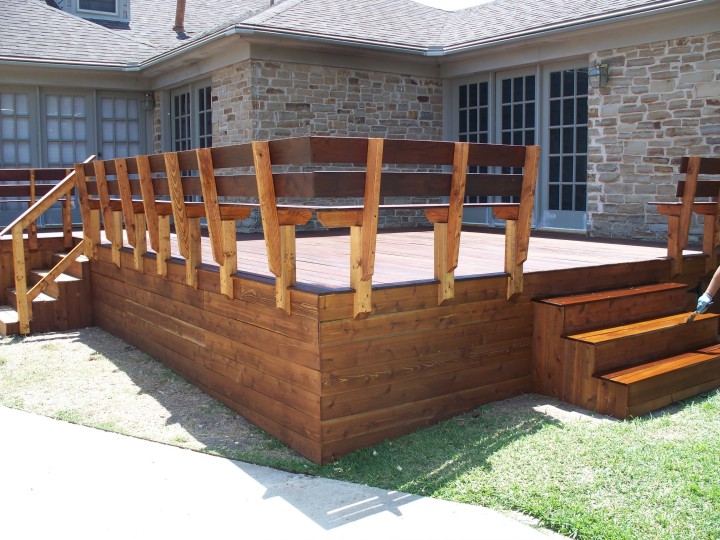 The Swiss Avenue Historical District's 2009 home show in Dallas featured this home where
we built a two story Ipe deck. From what we heard it was the hit of the show. The project was
featured in the March 2010 issue of Professional Deck Builder You can see a copy of the article here.