Decks page 1
My first use of Copper railing balusters....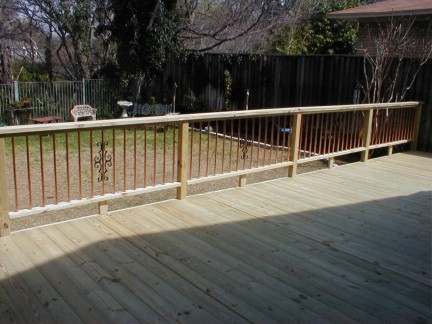 .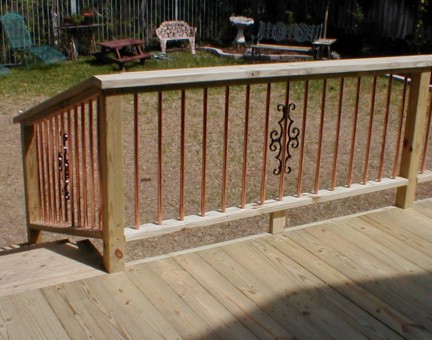 732 sq.ft. of pure outdoor enjoyment. The owner had a mister installed
on the pergola to keep things cool in the summer. You can see it in
the trap door in the foreground of the third picture.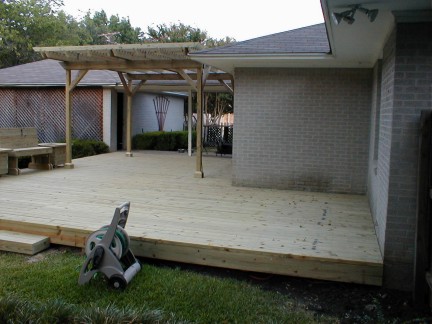 .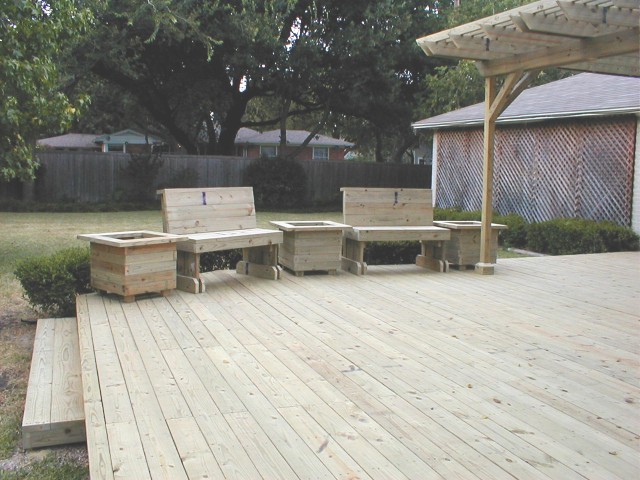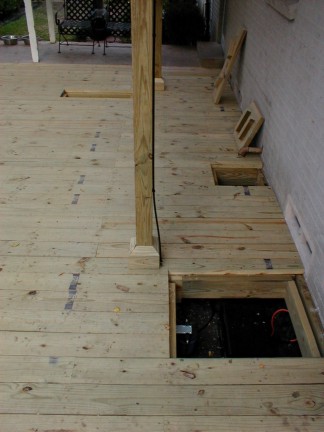 One of my personal favorites...I built the utility room addition on the right,
then the deck behind the house.
.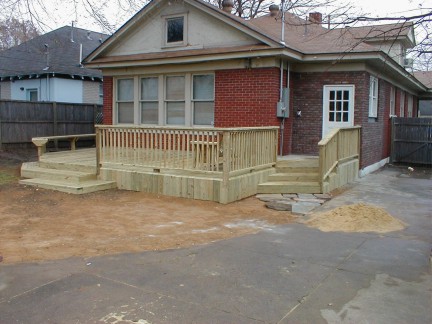 .
I had to include wheelchair access on this one and it was a challenge
due to the height of the deck required to match the back door level
and the sloping driveway...that's a ramp!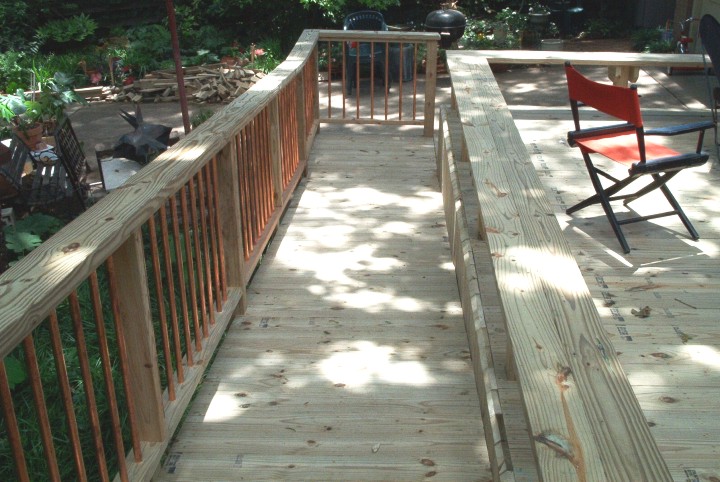 .