Decks 17
This project entails three decks and three fences at the same house as well as a deck staining.
The house has a fantastic view of White Rock Lake and is on a big hill overlooking Lawther Drive. The owners are the
Potters of Potter Art Metal. They built the front gate below and are going to be making their own railings for the decks.
As soon as they get them done I will revise the page, they are going to look great.
The larger deck was built by someone else and it had a few problems. We recut the miters on the herringbone decking pattern and added 2x2 banding between them. We also put in many screws that were missed when they decked. Lastly, we braced the framing underneath the deck with 4x4's to make it stiffer and replaced a few boards.
After we got this finished, we built the bench you see in the pics below. Then we set about applying the Padre Brown Behr Deck Stain. I was taught the process by a representative from Behr. Everyone is
very pleased with the way the stain looks. We even stained the framing underneath.
The house itself is a converstation starter...not to mention the yard and grounds. With the decks and fences in place it really is something to see and we're happy to have been a part of the improvements made here.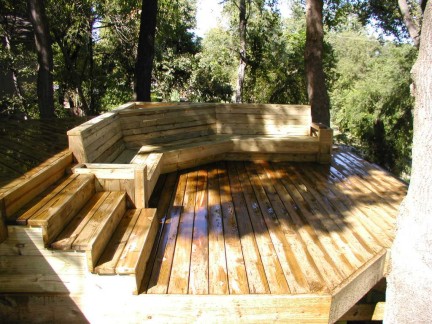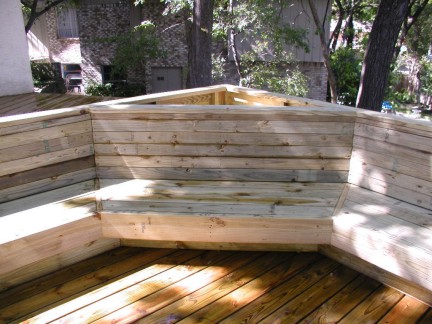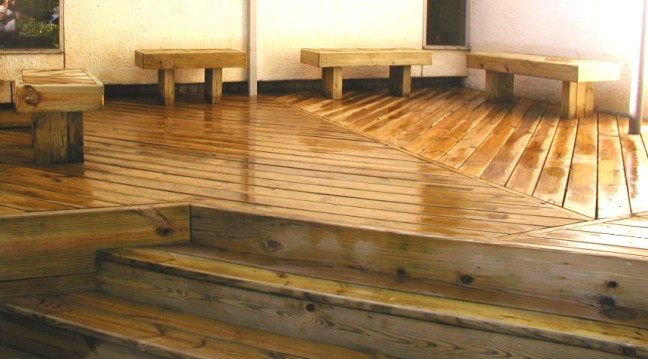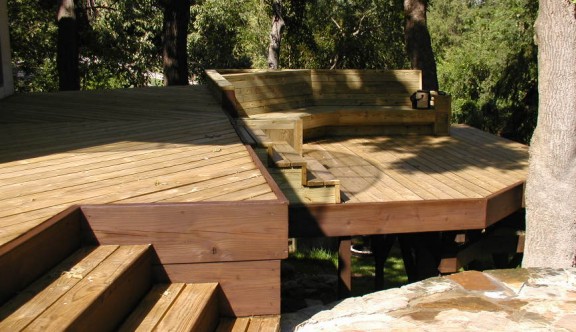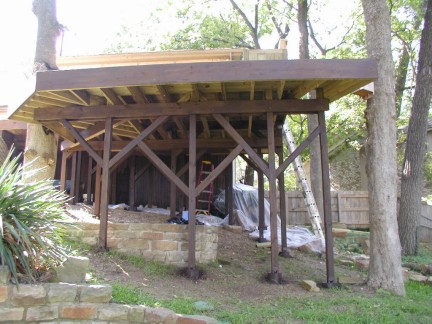 Here's the second deck off the bedrooms...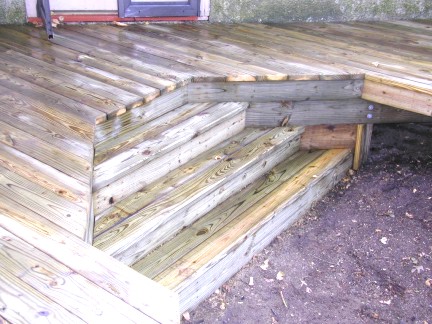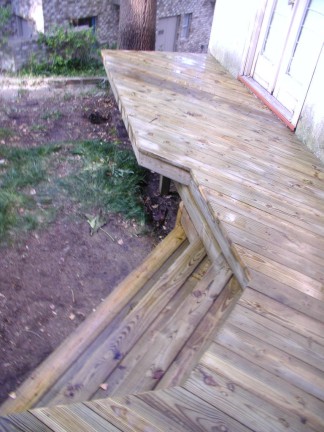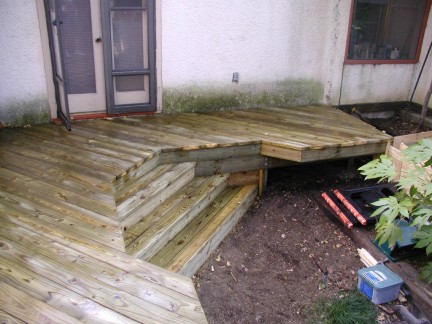 Here's the new entry deck....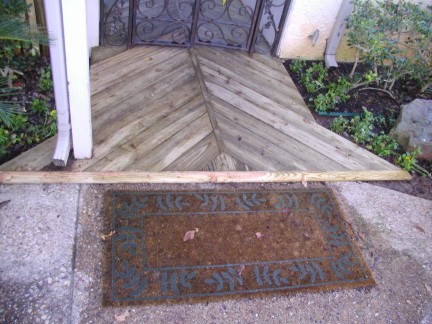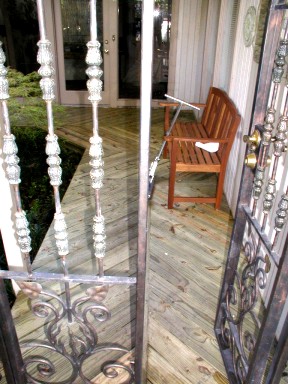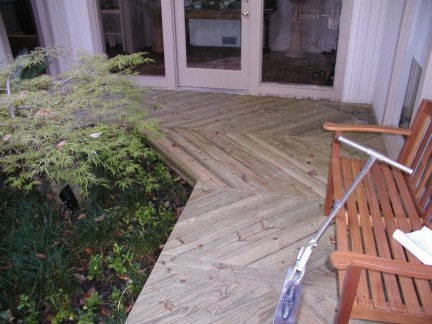 Here's a view or two from the big deck.....