Decks 26
This was a project that we are very proud of. It was built to the homeowner's plans and specs utilizing an existing deck's framing, Redwood decking and Western Red Cedar Pergola and skirt trim. It also included sunburst gable trim, custom built lattice for the back and a Redwood bench.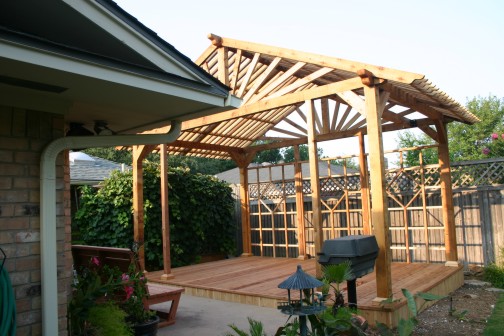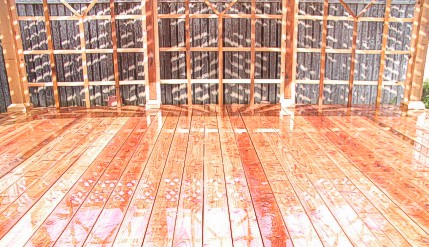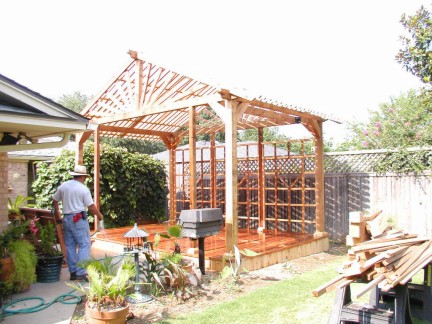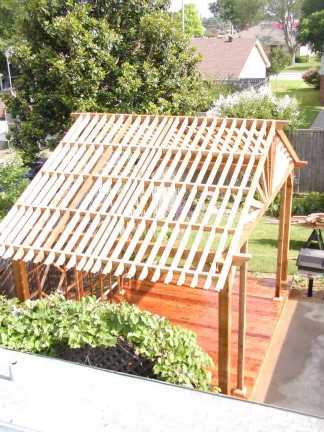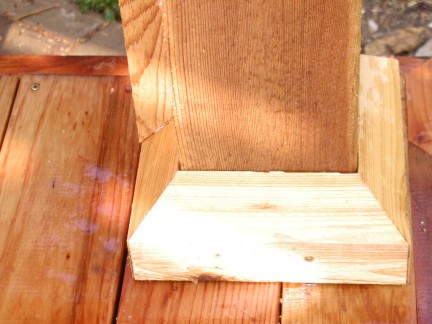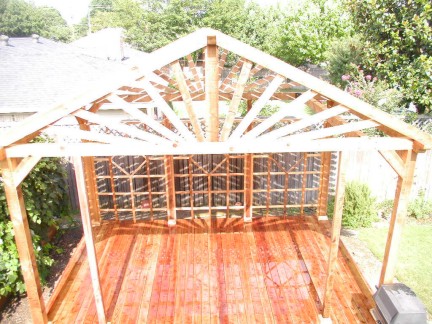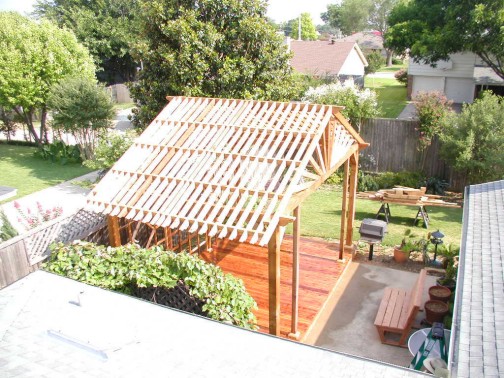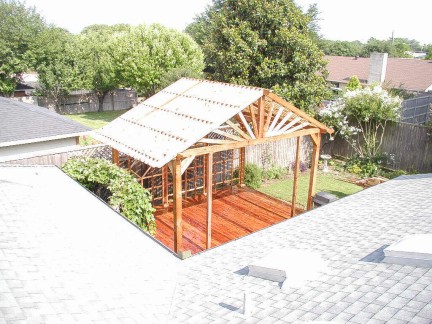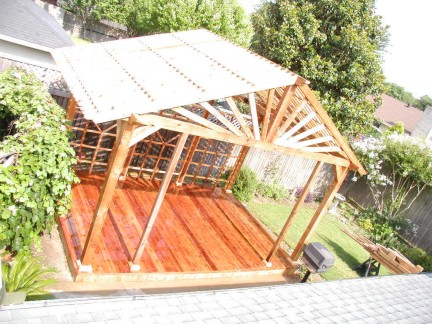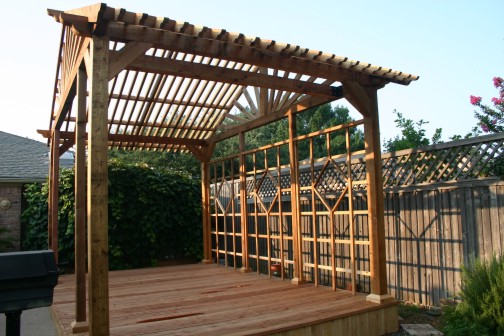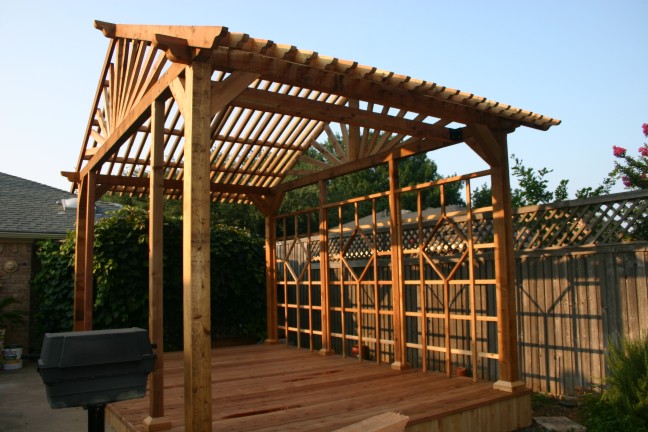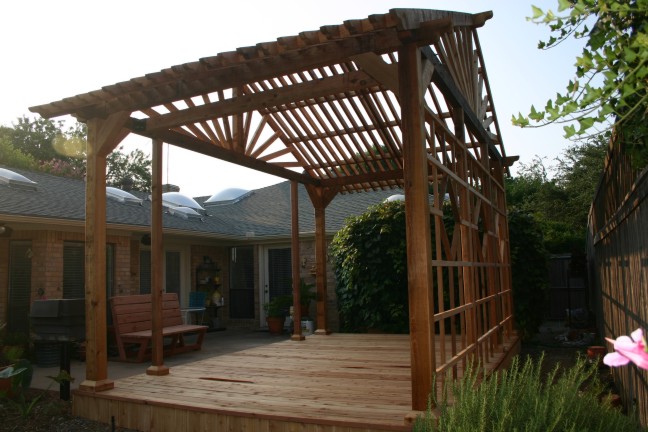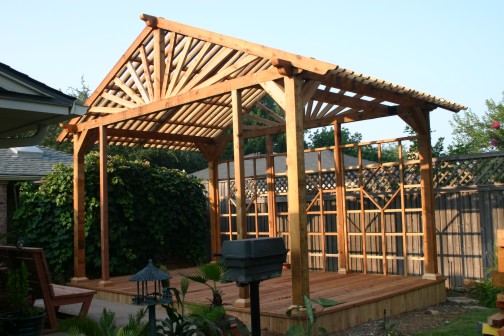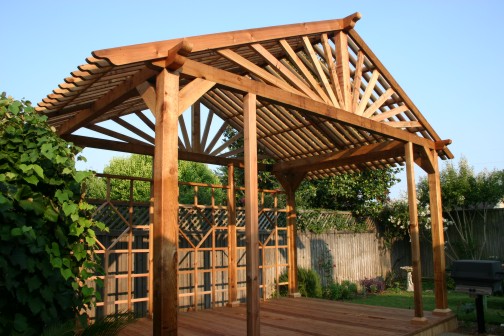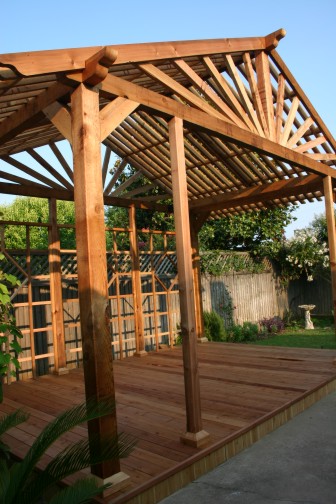 Here we are testing the strength of the swing beam we installed. There will be two porch swings installed
soon hanging from the 4x6x12 beam.