Porches 1
This reproduction is an exact copy of the old porch we took down...it had rotted away and was dangerous. We did manage to save the 6x6 columns on the bottom, but had to replace the top ones.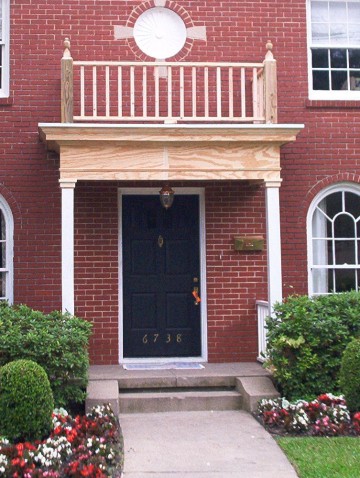 .
.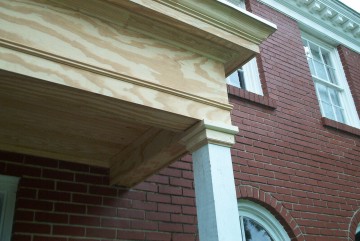 Three columns replace two wrought iron supports...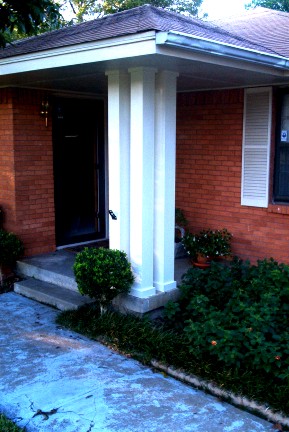 .
This screened porch replaced a metal porch cover over the back deck.
The roof matches the house's shingles and a new gutter system was installed.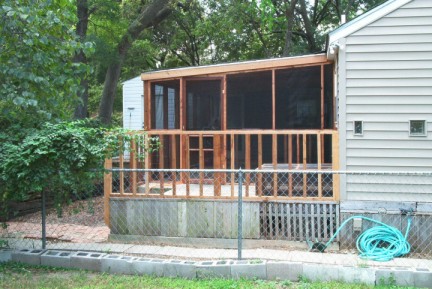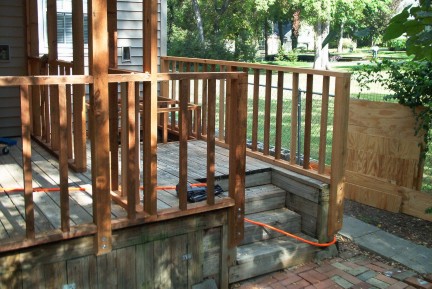 .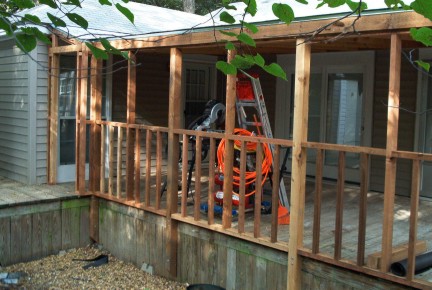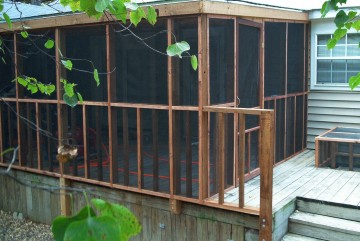 .