Pergolas 2
This cedar Pergola was built during the ice storm in 2003...it was COLD!
Made from Western Red Cedar.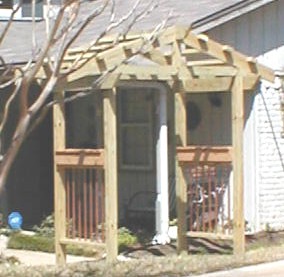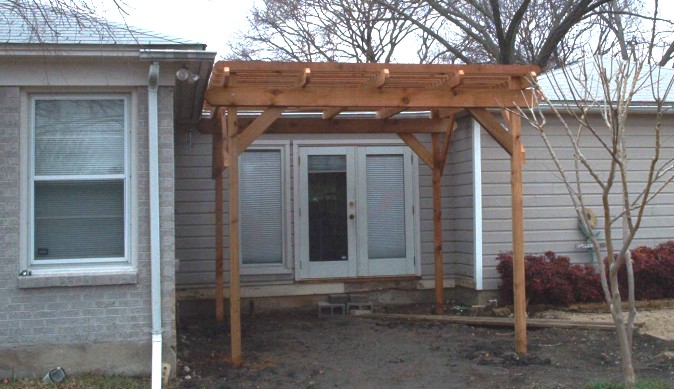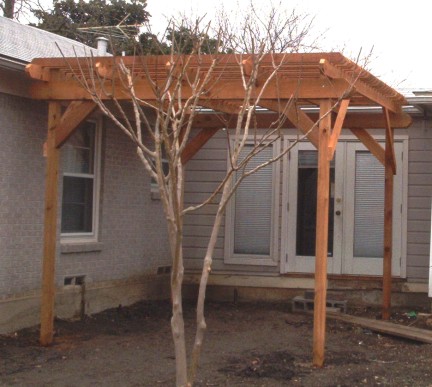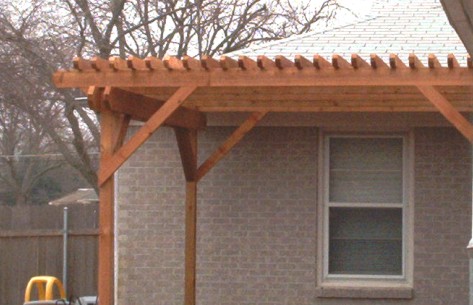 The lastest Pergola built for the front patio of the William's house. The designs on the ends of the boards
are called horseheads and are very popular. We matched the columns on the front of their porch.