Cedar Log Bed
Page 2
Here's the almost finished shots. Excuse the date stamp, I was using my new camera and didn't
know it was activated and several shots below couldn't be cropped to exclude it.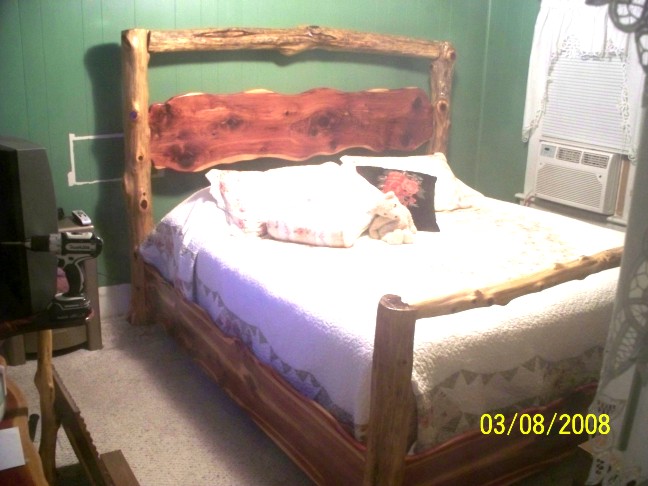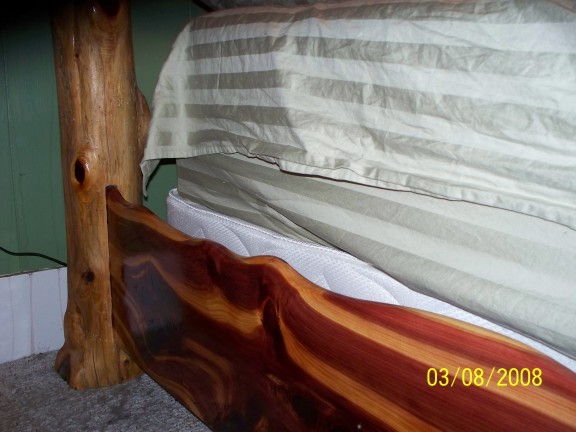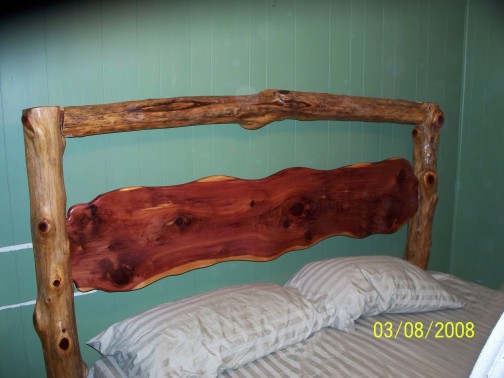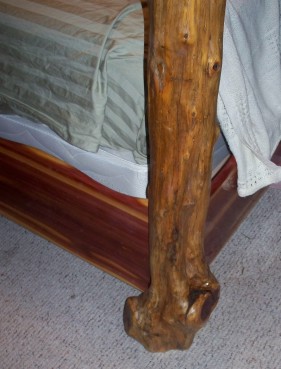 In this shot, you can see the gap ebtween the headboard and the bed. In that area I will be building a
long and thin cabinet for storage. The next bed will get another rail for a pillow rest. I alread have
an order for one bed and another friend thinking about it.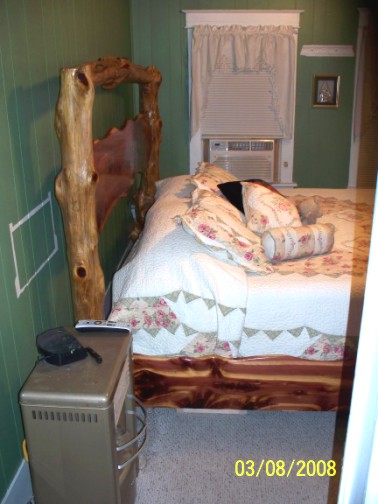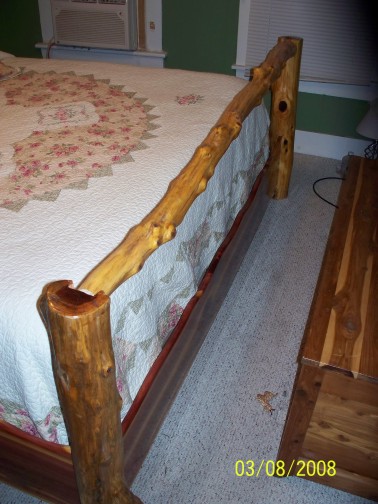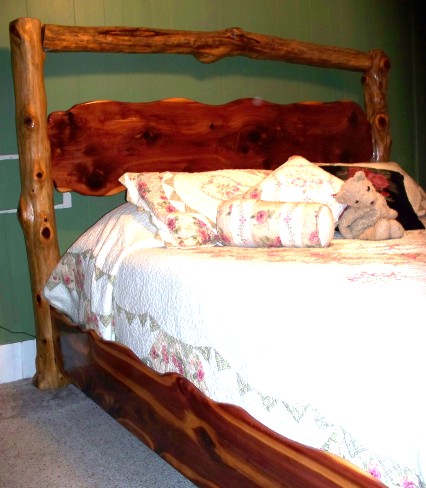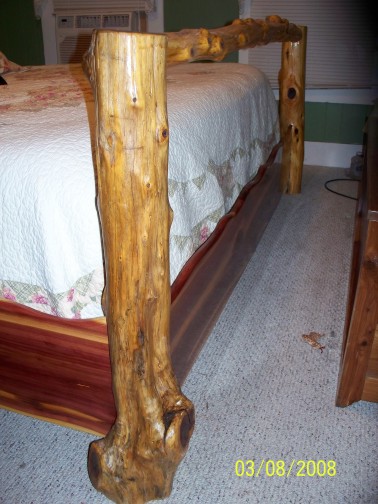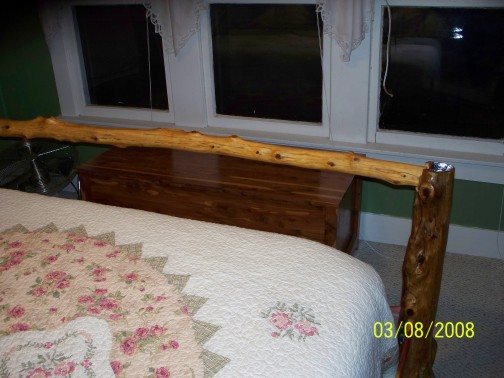 For our bed the rails I built were 7/8" thick after planing and sanding. Each slab was mortised into the posts 1" and
were braced with metal manding plates and 3" deck screws. All future beds will have 1 1/2" rails and headboards
and the brackets will be traditional rail style.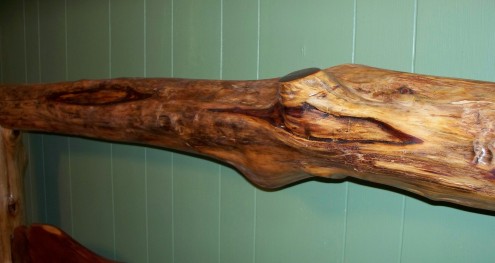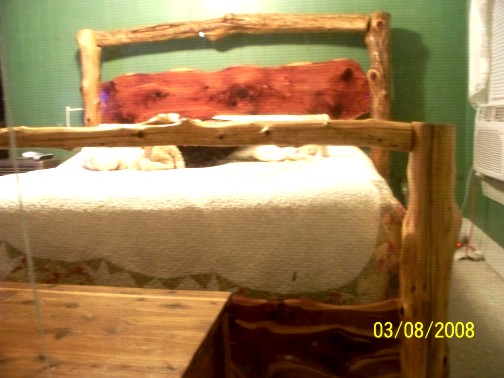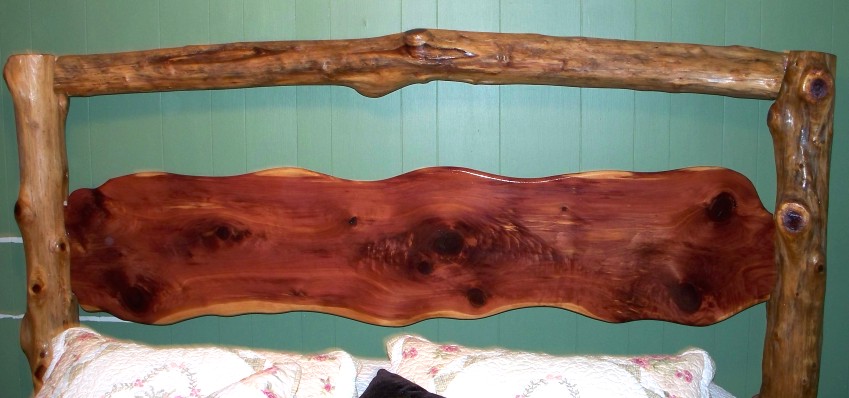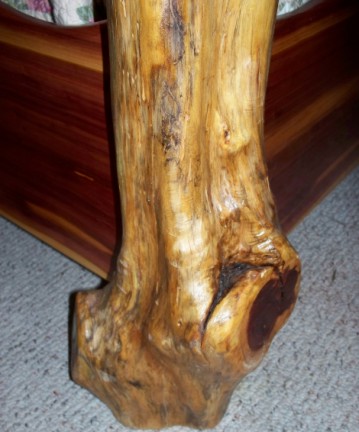 The bottom rail and top rail were mortised in but remain removable. Once I lifted the pillow top mattress I knew
the rail had to be removable and as it worked out the mattress could be stood on end and centered, then laid
down onto the two box spring units without much trouble.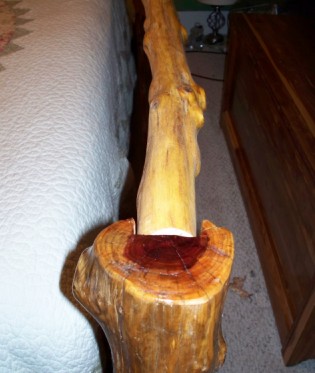 I still have to fabricate a skirt piece to cover the frame underneath.
The frame was built like a wall is framed in a house. I laid 2x4's on edge and made a base plate and a top plate,
then filled in the verticals. Then I built four 2x4 'boxes for the frame to rest on bringing the height up to 7".
With 1 1/2" rails the option for the 2x4s to lay across between the two side rails will be available. The one advantage
to the frame being separate is that no matter how hard you jump on the bed, the log posts and rails don't move.
This will decrease the wear and tear a normal bed frame endures over the years.

So now the wife is happy and I am in the weeds with home projects!